Streamlined desk booking simplifies workspace management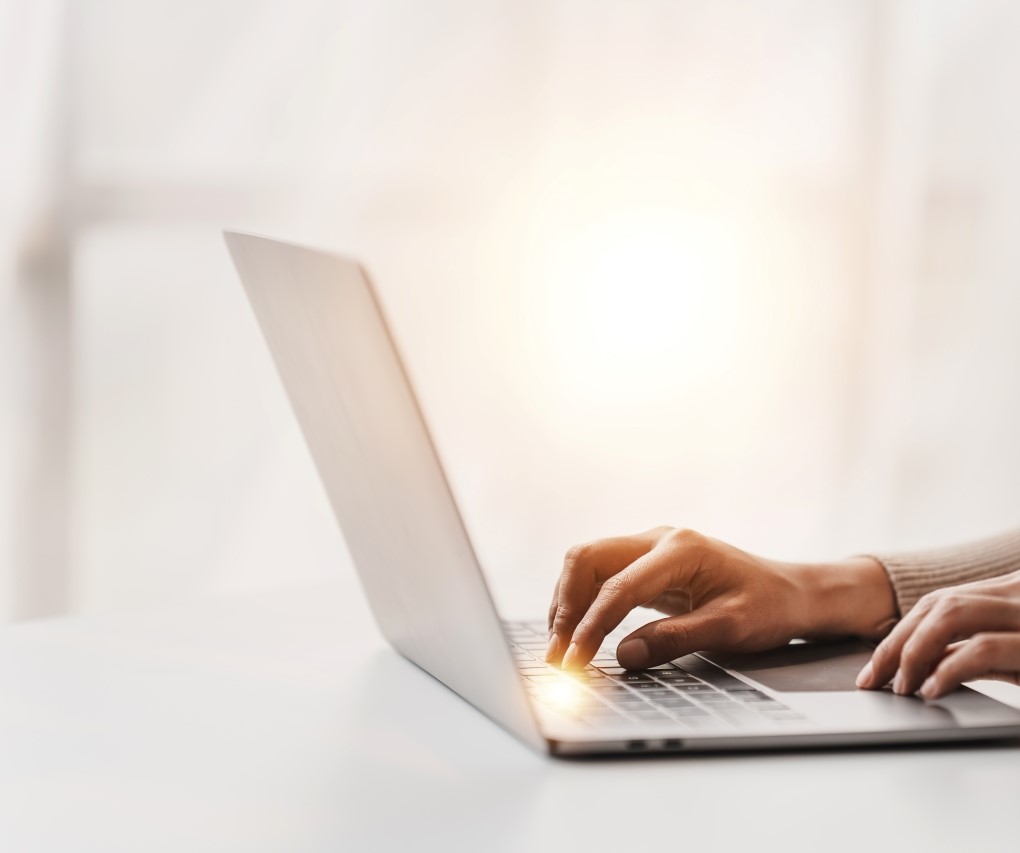 Elevate Your Workspace with
Desk Booking Software
Clearooms brings you the ultimate solution for seamless desk booking. Whether you're a forward-thinking startup, a bustling corporate hub, or a dynamic coworking space, our Desk Booking System is designed to transform the way you manage and optimise your workspace. Discover why Clearooms is the go-to choice for desk booking software among leading companies worldwide.
Book a Demo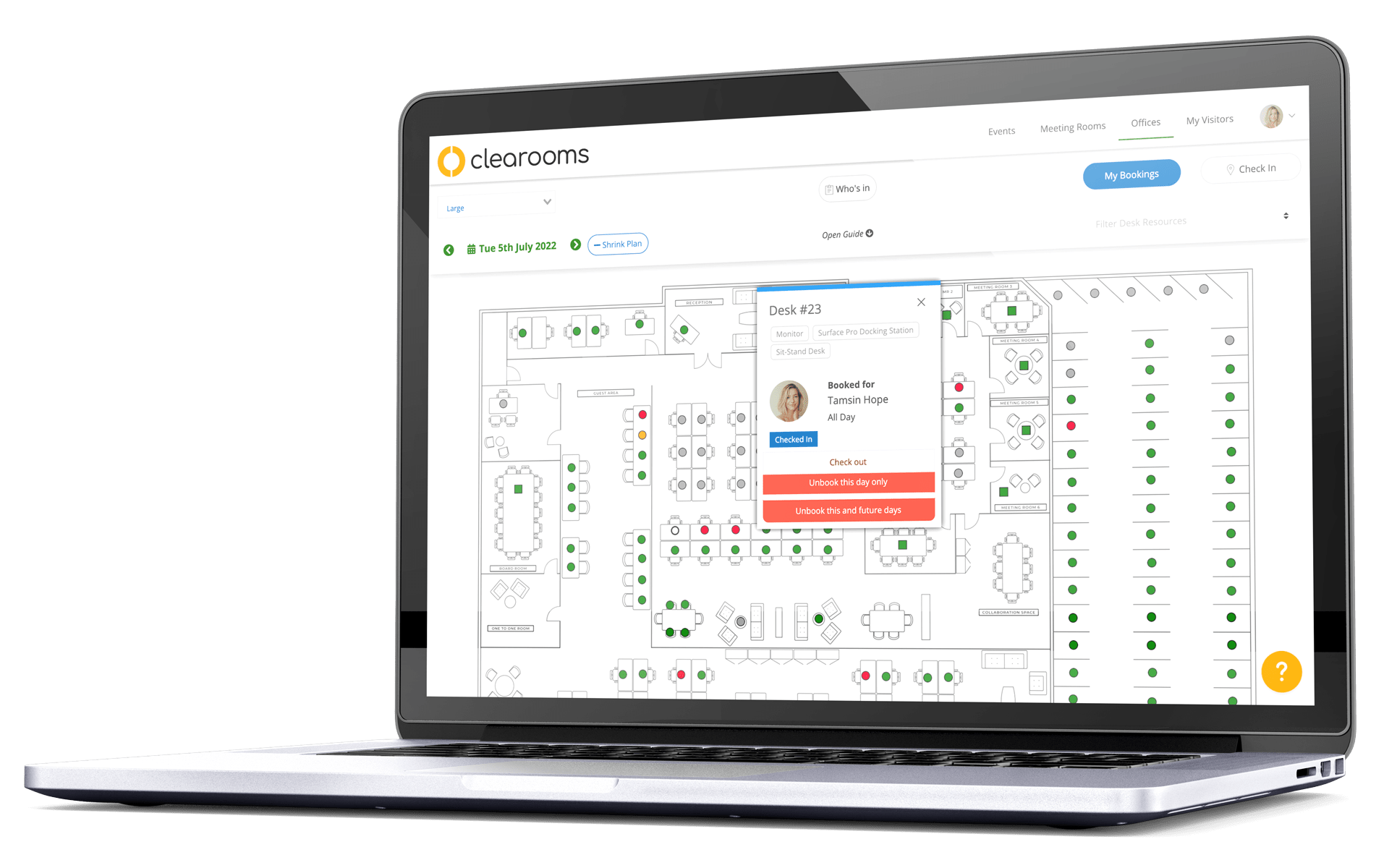 Our Desk Booking System:
Discover the Advantages
With Clearooms, you'll enjoy simplified desk booking, ensuring that your team can easily reserve desks with minimal effort. Our platform provides maximum flexibility, allowing you to adapt to changing workstyles and optimise space usage.
You'll benefit from streamlined check-in/out processes, integrated solutions, and a mobile-friendly experience that keeps your workforce connected, no matter where they are. Plus, our mobile app is available on the App Store and Android Store, ensuring easy access for all your team members.
Clearooms empowers you to make data-driven decisions with detailed analytics, ultimately leading to improved space allocation and cost savings.
Discover the future of workplace efficiency with Clearooms, where convenience, adaptability, and productivity converge to create a workspace that truly works for you.
Try for FREE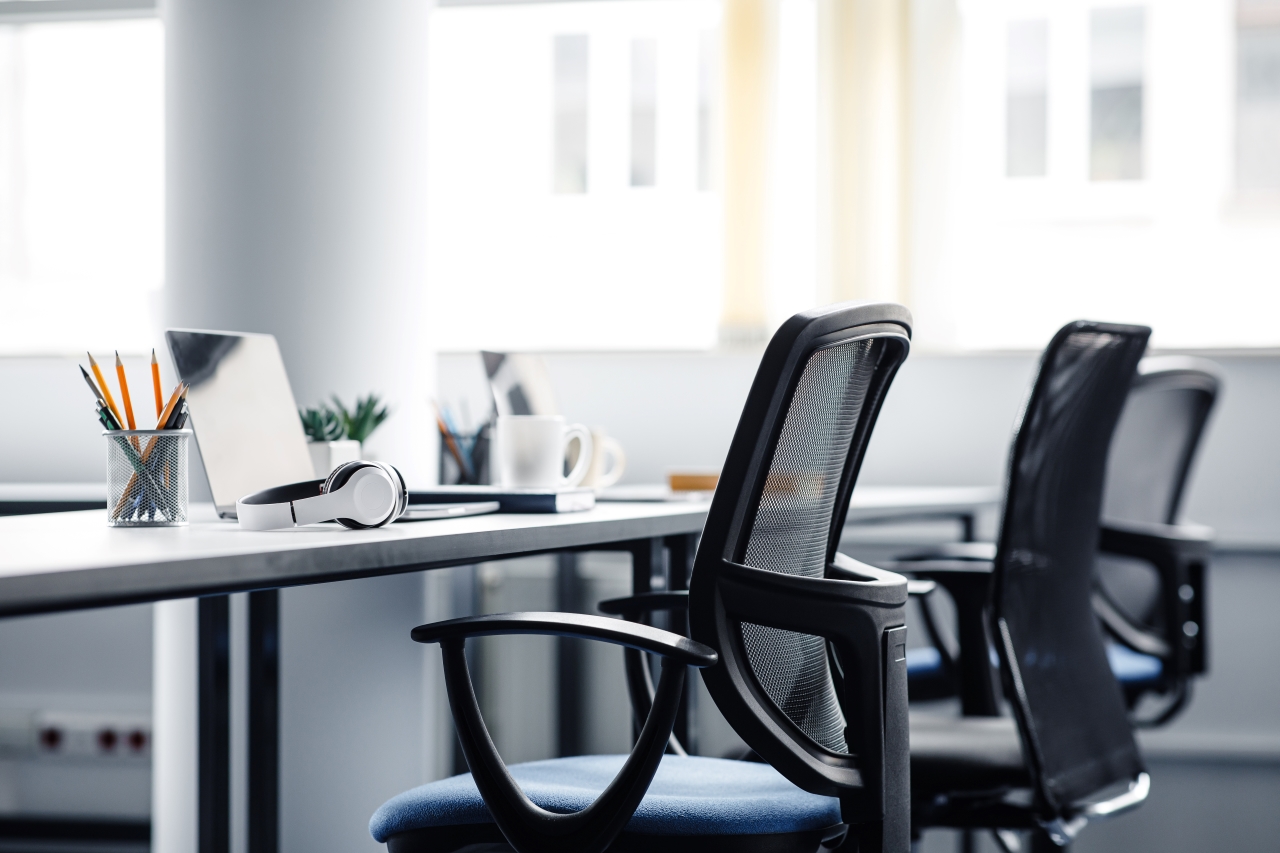 Comprehensive
Desk Booking Capabilities
---
Easy Desk Reservation

Our user-friendly interface allows employees to book a desk with just a few clicks. Say goodbye to long email chains or sticky notes on desks; with Clearooms, booking a desk has never been easier.

Real-time Availability

Know exactly which desks are available and when. Our software provides real-time availability updates, ensuring that your employees always have access to the workspace they need.

Analytics and Insights

Make data-driven decisions with Clearooms. Gain valuable insights into workspace usage, peak booking times, and employee preferences to optimise your office layout.

Integration

Seamlessly integrate Clearooms Desk Booking Software with your existing tools and systems. Our software is designed to work with popular office management platforms, making implementation a breeze.
Introducing
Effortless Workspace Management
Clearooms is excited to introduce our latest integration with Microsoft Teams, bringing you a powerful solution to boost teamwork, streamline communication, and enhance productivity. Seamlessly book desks and meeting rooms, access Clearooms on-the-go, and experience a frictionless workspace management process.
Experience a new level of productivity with Clearooms and Microsoft Teams. Your success is our priority, and our dedicated support team is here to assist you every step of the way. Simplify, streamline, and supercharge your workspace management with us!
Read More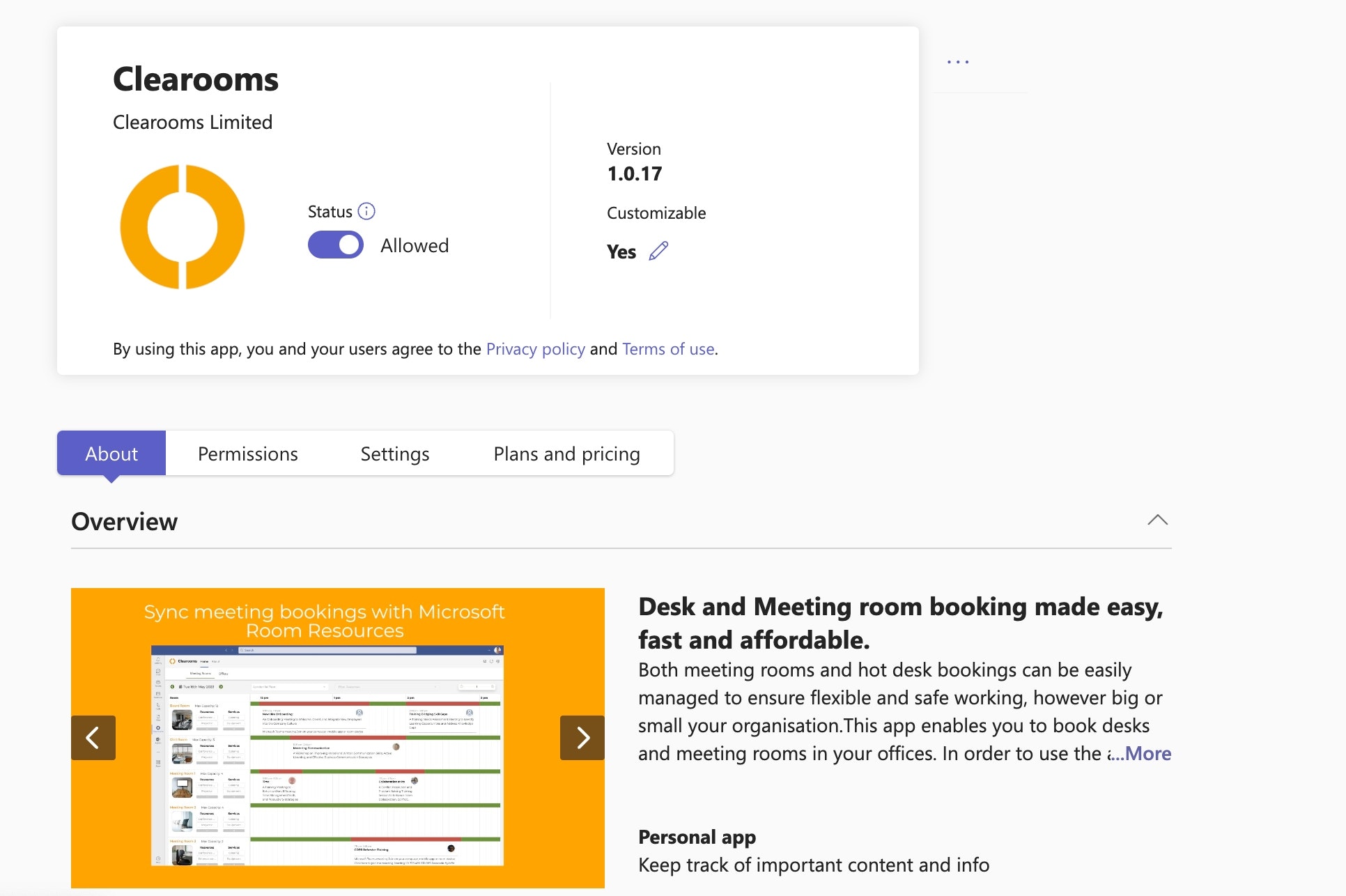 Streamlined
Hot Desking Experience
Hot desking, the practice of flexible workspace allocation, has gained popularity in modern offices. However, managing it effectively can be challenging. This is where Clearooms comes to the rescue.
With our innovative desk booking and management software, we streamline the hot desking experience. Our real-time desk availability and easy reservation system simplify the process for employees, making it efficient and hassle-free.
To learn more about the pros and cons of hot desking, check out our blog post: The Pros and Cons of 'Hot Desking' in the Office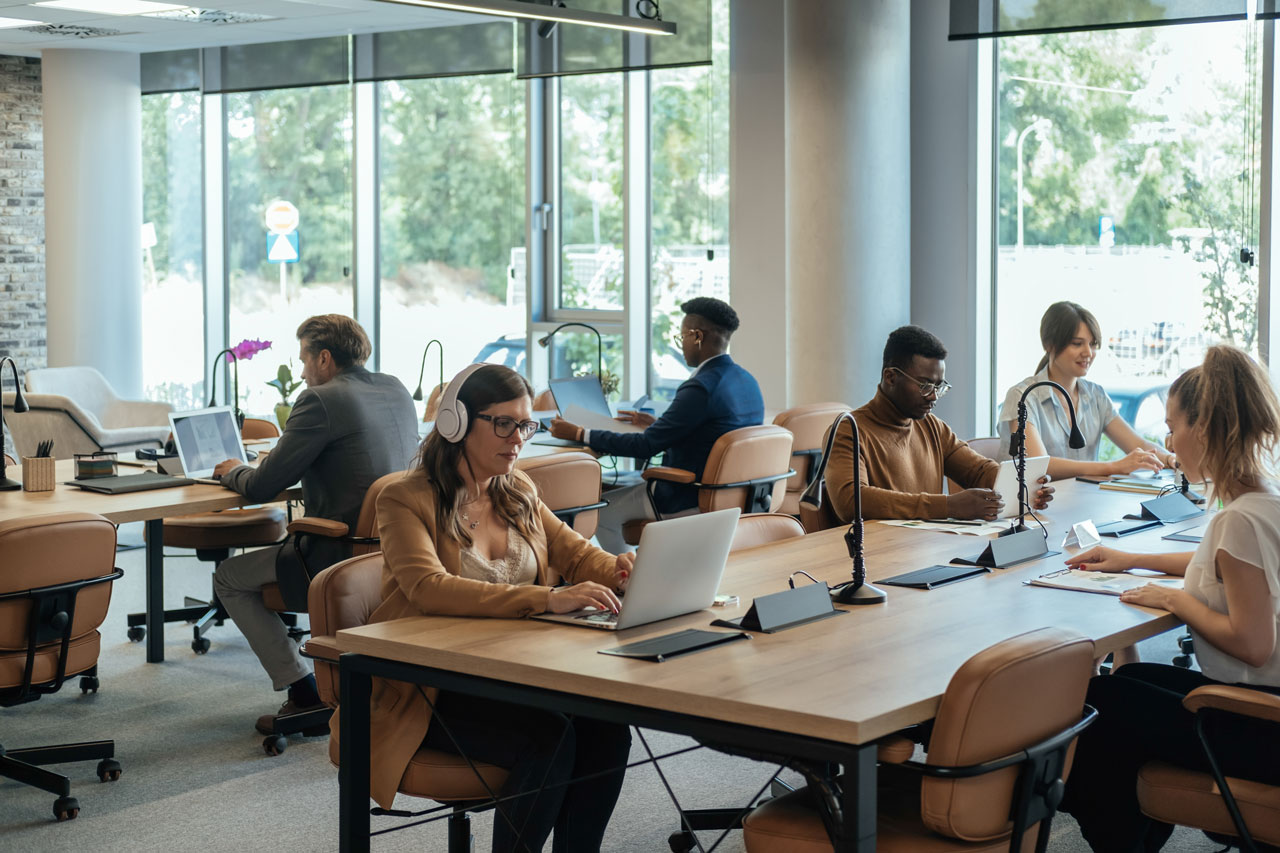 Your questions, answered.
IS THERE AN EASY WAY TO SEE WHICH COLLEAGUES ARE IN ON A GIVEN DAY?

Yes. Click on the "Who is in" button in the centre of the office plan page; this provides a snapshot of all booked desks, and if they have checked-in or not. There is also an option to view the full week from here too.

Additionally, booked desks all show as red on your office plan. Click on a red status icon to see who has booked the desk and if the user has added a profile picture, you will also see this. From the mobile app, select the list view on the top right-hand side.

CAN I SEE MY DESK BOOKINGS IN MY OWN CALENDAR?

Yes, Clearooms will integrate with Google Calendar, Outlook 365, Calendar (MacOS) and Microsoft Outlook 2016. We also support multiple time zones for global organisations, so everyone is in-sync.

WE HAVE MULTIPLE OFFICE LOCATIONS, WHAT'S THE BEST WAY TO MANAGE THIS?

When adding your offices, make sure you give them clear names, for example, Huddersfield Floor 1 and Huddersfield Floor 2. This is one of the most straightforward ways for users to find the right desk.

In addition, users can choose their own default office which will show first each time they log in, or an admin can choose a default office for the entire organisation.

HOW TO BOOK A DESK?

We've created a step-by-step walkthrough, complete with visuals, to demonstrate just how effortless it is to book desks using our intuitive platform.
Let's get started! Book your free Clearooms demo today
Request a free demo today to find out more about how you can optimise your meetings with Clearooms.
You can also sign up for a FREE no-obligation trial – giving you use of all of Clearooms's features for free, for one month.
There's no up-front payment required, and you're under no obligation to subscribe afterwards.
If you have some burning questions or would just like to have a chat with someone about Clearooms, then get in touch with us today through our Live Chat. We look forward to hearing from you!