Floor plan development
No floor plan? No problem. Let us help.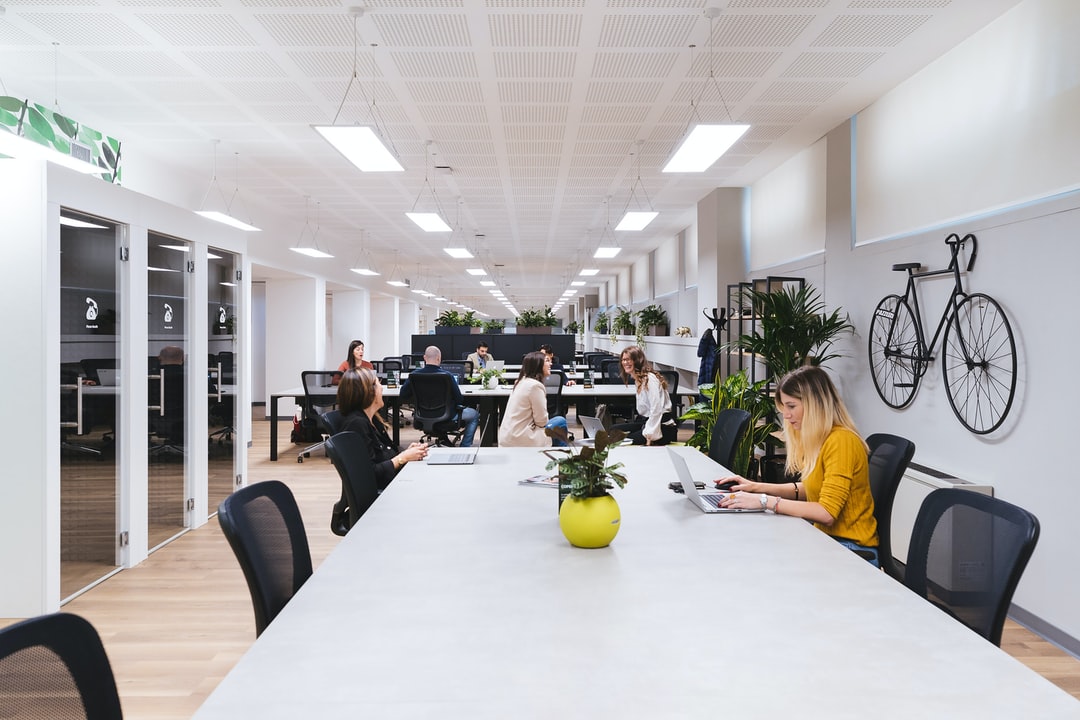 floor plans fit for purpose
Making sure you have everything you need. Quickly.
Not everyone has suitable floor plans to use within Clearooms, so we can help by creating them for you. However complex your office layout is, we can ensure that it is replicated and easy to use.
And with a 48hour turnaround for the first draft, we don't hang about! We want to get you up and running as soon as we can.
Contact us to discuss your floor plans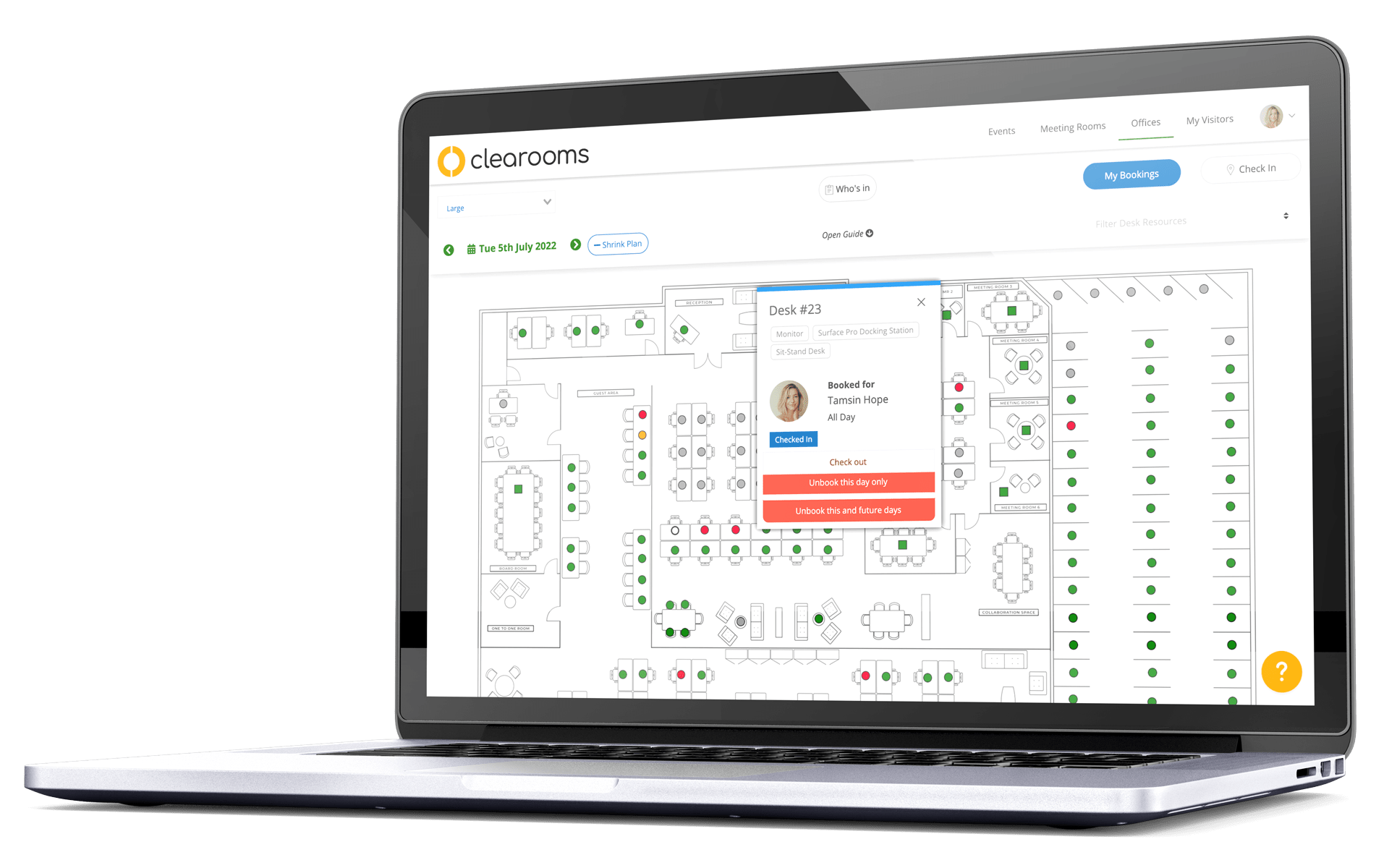 it couldn't be simpler
A simple sketch is all we need...
All you need to get started is a drawing of your office with some measurements or ideally an existing plan that provides the outline of the office structure. (Photographs can also be a big help).
We then work this up to match our default and universal floor plan style and submit it back for your review. Naturally, we expect some tweaks, and this is all costed in. And when it's signed off, we'll get it in place for you to start working with within Clearooms.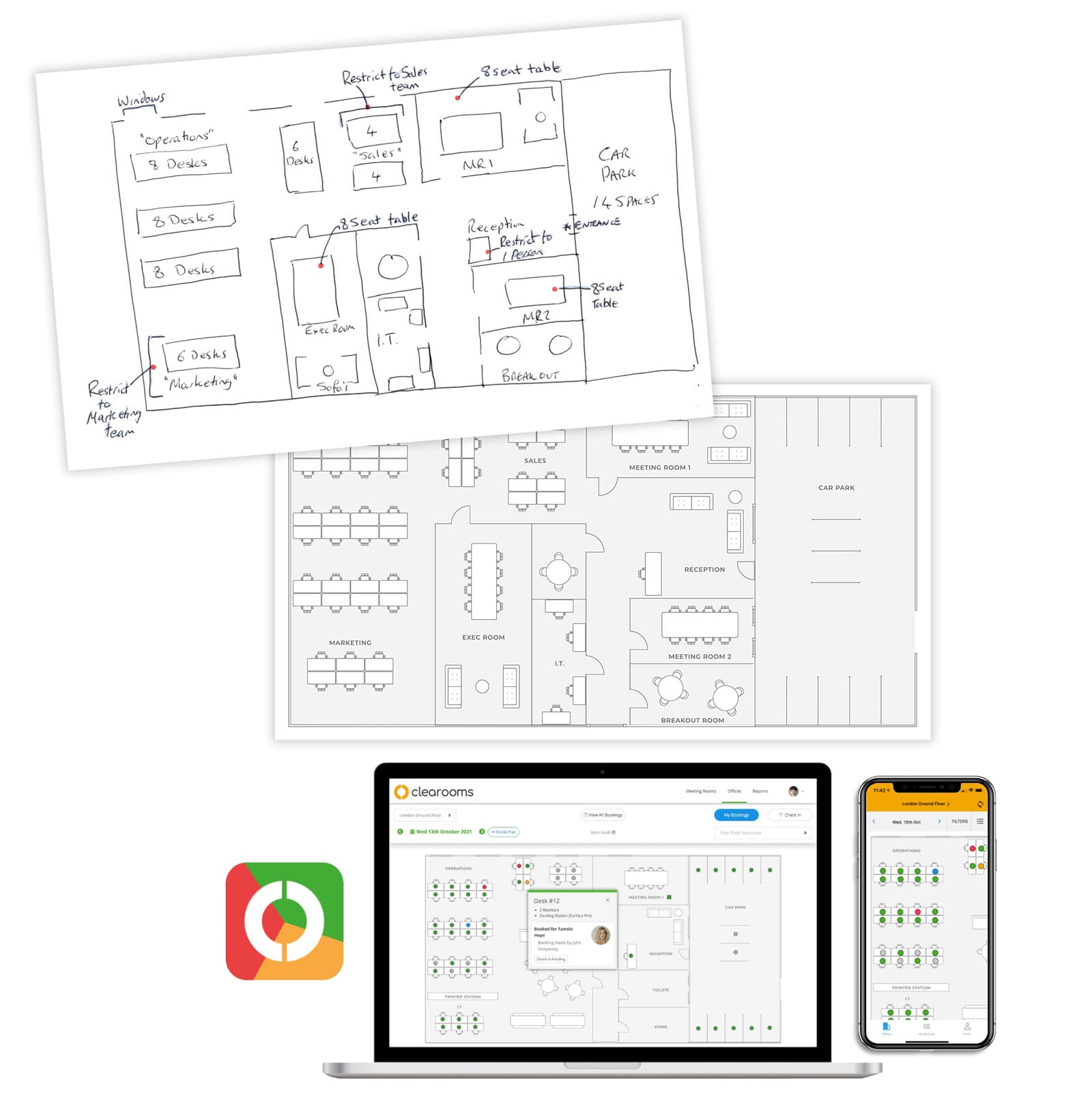 all you need to get going
Our Floor Plan Service
---
Plan designs follow the above design 'clearooms' template style

A "fair play" policy of 5 revisions per plan is allocated

The costs include the delivery of up to 5 separate office plans to accommodate multi-office businesses

Plans are uploaded to your Clearooms account for you to then select 'book-able' desks

Can be supplied in editable formats for future editing (svg, pdf, eps, exr or tga)

Plans can only be created following payment upfront for the Plan Design
always great value
Pricing to suit all budgets
Our floor plan creation services match our pricing plans, so pricing is based on the number of desks required in a plan and not the number of users. This ensures you get great value for money.
Our service is quick, and guaranteed to work for you - so why not avoid the headache and let us do the work for you.
Contact us to discuss your floorplans
| Plan Name | Desks | One off charge (GBP) | One off charge (USD) | One off charge (EUR) | One off charge (CAD) | One off charge (NZD) | One off charge (AUD) |
| --- | --- | --- | --- | --- | --- | --- | --- |
| Plan 0 | 1-5 | £55 | $75 | €70 | $95 | $120 | $105 |
| Plan 1 | 6-19 | £95 | $130 | €115 | $165 | $205 | $185 |
| Plan 2 | 20-49 | £195 | $265 | €240 | $335 | $420 | $380 |
| Plan 3 | 50-99 | £295 | $400 | €355 | $510 | $635 | $575 |
| Plan 4 | 100-199 | £395 | $540 | €475 | $680 | $850 | $770 |
| Plan 5 | 200-499 | £495 | $680 | €595 | $850 | $1060 | $960 |
| Plan 6 | 500-999 | £505 | $805 | €605 | $870 | $1085 | $985 |
| Plan + | 1000+ | Call | Call | Call | Call | Call | Call |