13 Jul 2022
What is the Hybrid Working model?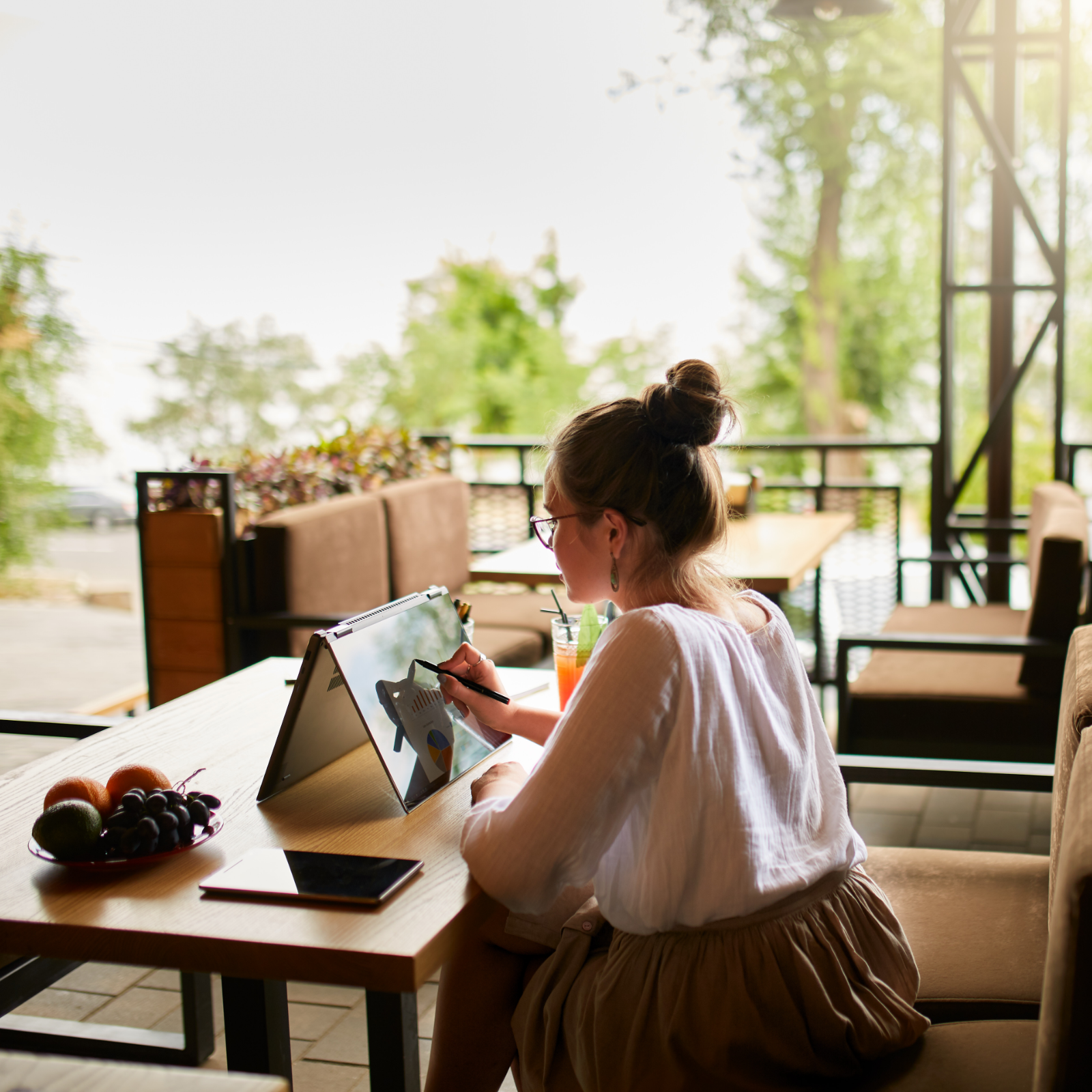 Hybrid working is a flexible working model that permits employees to work from various locations. Its meaning can be found within its name - 'hybrid'. There are direct parallels with hybrid vehicles. These combine both electric and traditional engines to create a vehicle that can seamlessly transition between the two. Similarly, hybrid working combines the option of working from home with the option to work in the office, or other public spaces. Agile working is a buzzword associated with hybrid working. Stripped back, agile working is all about being as flexible as possible whilst maintaining productivity.
The idea is a progression of flexible and fully remote working, created by a desire from employees to split more of their time between the home and office. The new trend towards hybrid working is largely the result of the Covid-19 pandemic, where many workers found themselves going into the office one or two days a week—if at all. There has been a revolt away from coming into the office simply to show face if the day would be more productive if worked remotely. There will always be a need for collaboration, and the hybrid work principles encourage this whilst promoting a healthier work-life balance.
As a result, employers and employees were able to enjoy newfound autonomy, flexibility, improved performance and even new forms of collaboration. However, hybrid working is not an entirely new concept. This has been a growing trend over the past decade that has been accelerated in recent times. But now that restrictions have lifted, what evidence is out there to suggest hybrid is here to stay?
Put simply, a lot. From hybrid office furniture booming to some of the top companies rolling out their own hybrid work strategies, we are witnessing a real appetite for hybrid working that is showing no signs of relenting. A key indicator is tech, and how software is adapting for this type of environment. Take the former Google Workplace update as a key indicator of the company's drive for better hybrid working.
In addition to new synergies with Workspace office software, Google Meet has a picture-in-picture mode, allowing Chrome users to bring up a floating meeting window that sits on top of other search tabs. Google has also been modifying their Spaces messaging platform. Most notably, the company is improving the search functionality to help users surface the most relevant conversations and rolling out Slack-like inline message threading, which is apparently a highly requested upgrade.
"One of the hopeful signs of a return to normalcy is seeing many of our customers make plans to come back into their offices. And they're asking for strategies that will make hybrid work a more equitable and productive experience for everyone. We're also beginning our own transition to hybrid work," said Google.
"As we gear up for that, it feels like a time of optimism for new ways of working together and the potential for hybrid models to become the sustainable norm. When designed well, a hybrid model gives employees the flexibility to deliver their best from anywhere, while bringing them together thoughtfully for the power of in-person collaboration."
There aren't many Google's out there but it's clear to apply their logic and thinking to organisations of all scales.
Closing thought
Hybrid working is here to stay for many organisations, and we're proud to be at the forefront of championing the hybrid model.
Want a free virtual demo of our room and desk booking system? Click here to book.