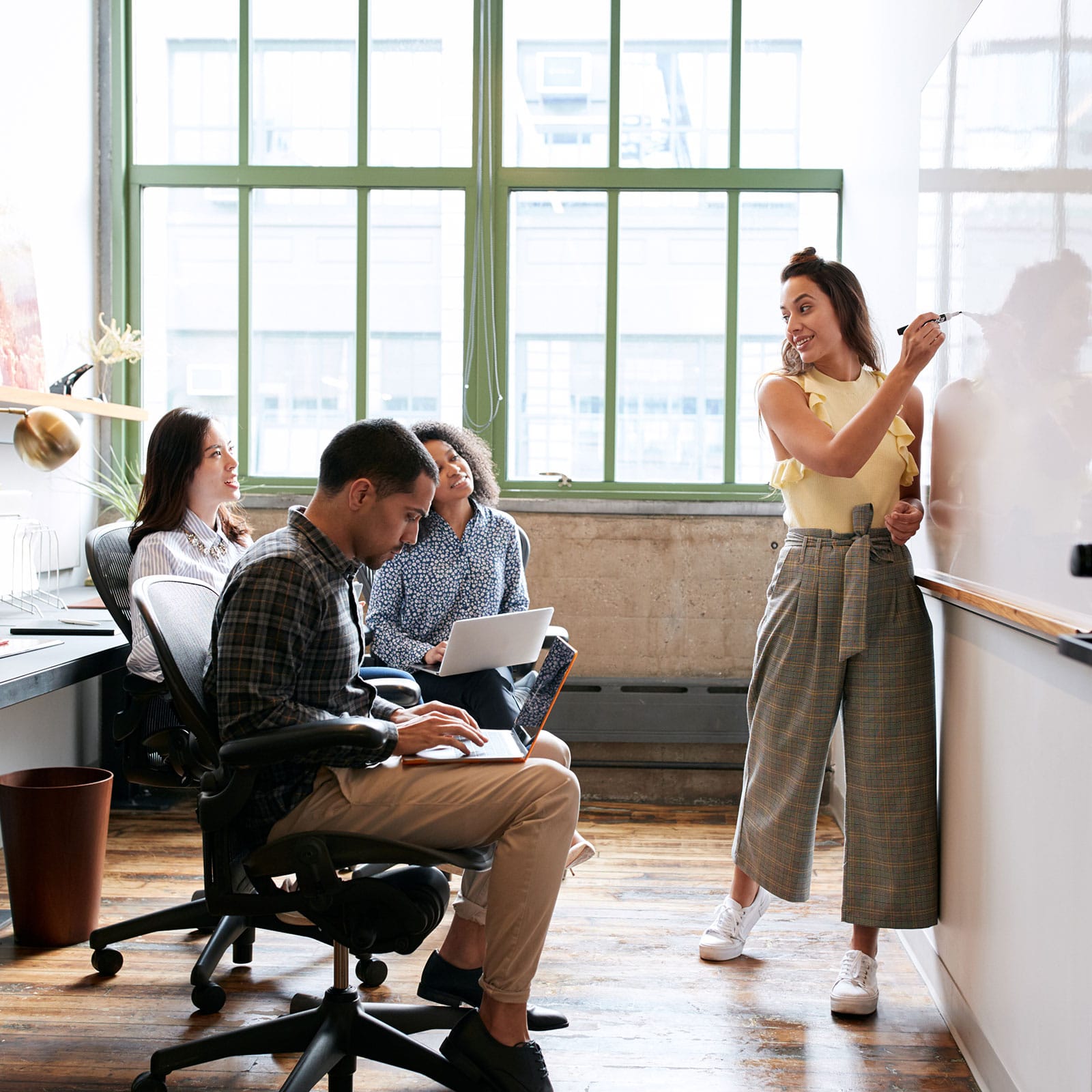 In 2018 our team was expanding and starting to outgrow our office space. This created difficulties for how well everyone could work comfortably together. An open-plan layout and 1 meeting room meant whenever groups wanted to meet or there was an important client call, it was hard to do without disturbing others. Even the tapping from a developer's keyboard was starting to cause friction!
We knew a move to a larger office was on the cards, presenting us with the opportunity to start fresh. We could ensure each meeting space and the facilities within them would cater to a growing team. This new office would be broken down into smaller rooms and areas for teams to meet. The aim was to maximise the efficiency of the space available and therefore the meetings which happen within them.
Our vision was not just about implementing the best technology, but also to look at how meeting rooms are being booked and used. It was important to ensure there is absolute clarity of who has booked a room and for how long. Previously, a meeting room would be booked through an email provider and the room was added as a resource to the meeting invitation. This does work well, however it doesn't overcome the typical issues associated with meetings themselves. For example, interruptions to ask, "Are you going to be long?", a meeting overrunning or someone 'just popping in' but the room is booked shortly after.
The solution is to display all the required information and the room availability digitally outside each meeting room. However, this wasn't a new idea, but the apps on the market at the time either didn't quite fulfil our requirements or were really costly with dedicated hardware. So, with a team of capable in-house software developers to hand, Clearooms was created.
Creating Our Own Solution
One of the main aims of Clearooms was to stand out from the rest by creating a meeting room booking app with an attractive design and looks great on the wall. The app has a functional design by using traffic light colours to show room availability. However, it also makes Clearooms become a new feature for the office and something to show off to clients who haven't come across this type of digital room signage before.
It was also important to provide users with the flexibility to customise the app and also individual meetings. These are features which were rare to find in competitor products. Departments can brand their own meetings, or upload a client's logo for external meetings. A nice touch for a warm client welcome, getting each meeting off to a good start.
This office move was the start of how we've digitised and improved various elements of our meeting rooms and enhanced the way we work. We're always developing Clearooms, so keep an eye on our Features page and Blog posts to see what's new.