29 Nov 2022
Everything you need, at your fingertips: how to fully-customise your meeting room with the Clearooms Services Module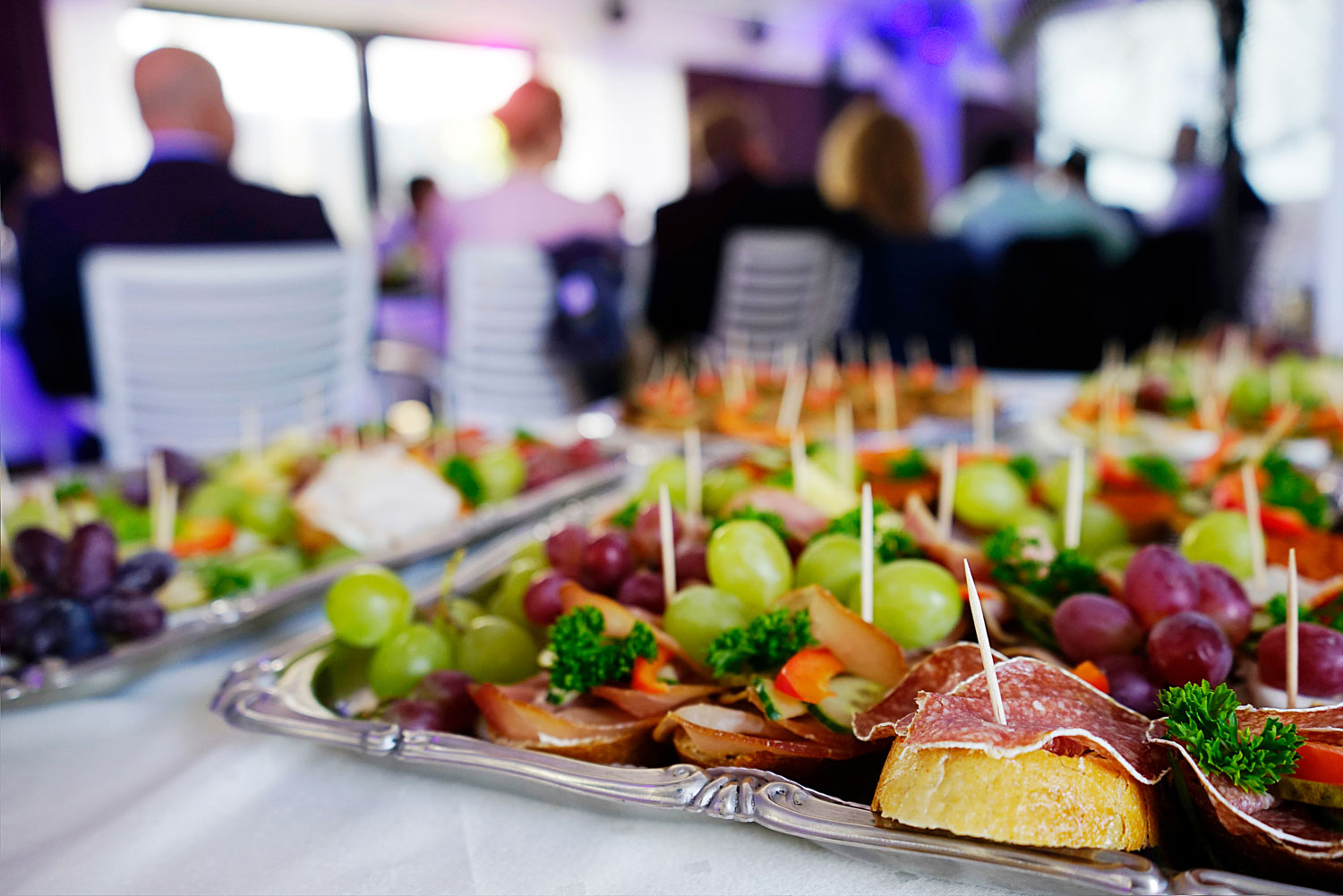 Clearooms is the all-in-one meeting room booking system that puts you in control of both desk and room bookings. With the app you can instantly see availability across your floor plans and get detailed information on room and desk facilities, meeting details, and attendees.
But did you know Clearooms gives you much more? Clearooms' feature-rich room Services Module lets you design and fully customise your meeting room, and offer everything needed to facilitate a fully accessible and productive meeting.
From catering to room layouts, technology, and accessibility, the Clearooms room Services Module enables you to completely custom-build your conference room booking.
How does it work?
The meeting room Services Module lets you build custom groups (Services) of items. These groups can then be made available to order when booking a meeting room, through Clearooms.
You might offer a Catering Service, for example, with options of buffets, sandwiches, and drinks. An Equipment Service can offer projectors or laptop options, whilst the Configuration Group lets the user detail how a room should be set up, depending on whether it's a conference or for training purposes, for example.
Once services are created you can allocate a designated email address to send requests and assign the "Service Manager" role to users so they can view, edit, respond to orders.
The Service Manager Dashboard offers the order recipient an overview of all orders. This is where orders can be accepted, rejected, and/or edited. Any changes to the order are automatically sent back to the requestor.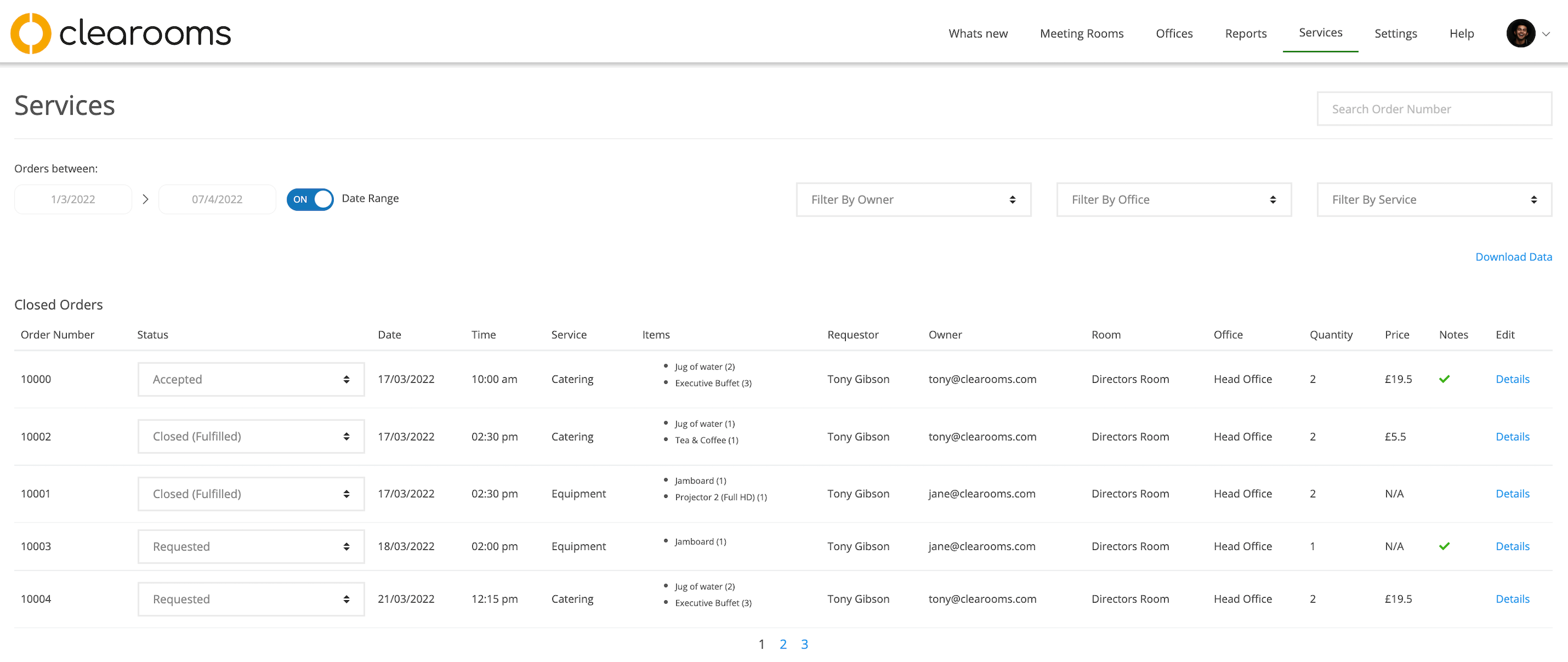 Complete Customisation
The app enables you to not only set up services, but completely customise the availability of your offering.
Each service offered can be made available to a group of specific users, Meeting Rooms, Teams, or even certain Roles.
A service can also be set to only be available within certain days and/or times of the day. For budgetary purposes, you can assign Service items with a minimum and max order quantity - and even have a charge associated with them.
Catering for every taste
With the Clearooms app meeting room booking software, whether it's coffee or cordon bleu, you can configure refreshments to your taste.
If there are specific dietary requirements, allergies, or perhaps a delegate needs something specific, this can be noted in the app.
Any room service requests are emailed to whoever needs to know about the set-up. From hor d'oeuvres to a sandwich buffet or simply a slice of cake – you've got it covered.
Editable room plans
The Clearooms app gives you optional layouts for any given room, so you can configure it exactly how you want, and it's ready to go.
Last minute changes to delegate numbers or room configurations? No problem. Just update the app and it's taken care of.
Technology your way
Perhaps you want to tailor your technology requisites to each room you book. Whether you want to add projectors and laptops, or make sure a white board is in place, this can be organised through Clearooms all-in-one meeting room booking system.
Everyone's welcome
Finally, you've created your meeting room, so you need to make sure everyone's welcome. With the Clearooms meeting room manager software, you can add options or receive notes as to any special meeting requirements to guarantee accessibility for all attendees.
Closing thought
Each room service offering is completely under your control with the Clearooms app. Services can be put together in minutes, and furthermore, they can easily be integrated with your facilities and catering teams.
Request a services demo today to find out more about how you can optimize your meetings. You can also sign up for a FREE no-obligation trial – giving you use all of Clearooms's features for free, for one month. There's no up-front payment required, and you're under no obligation to subscribe afterwards.