14 Sep 2022
Are midweek office days the new normal?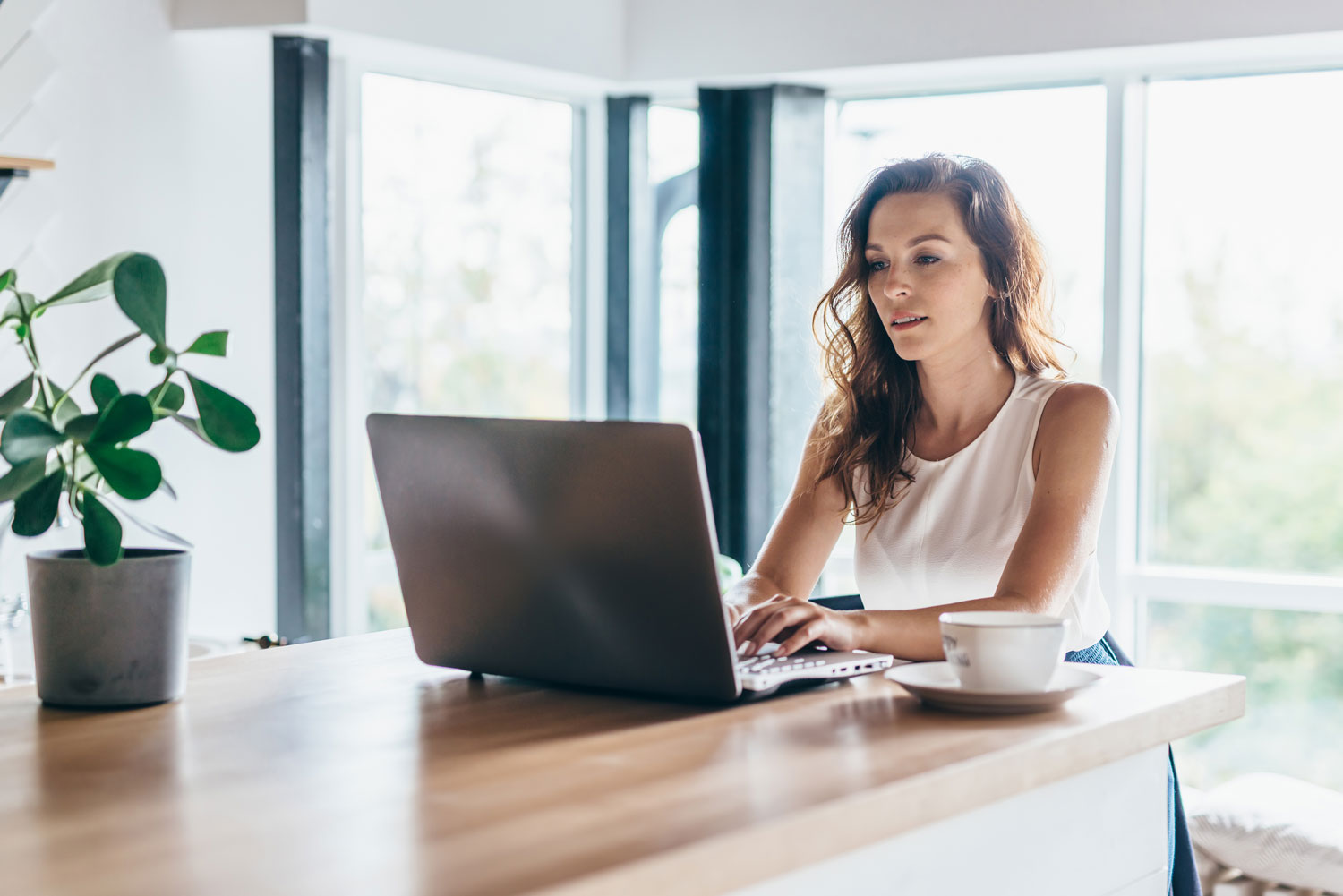 Our previous blogs have spoken at length about hybrid working and the ways the office could continue to involve in the months and years ahead. Today we'll be looking at how the 'office day, remote day' pattern is shaping up.
We'll examine what days staff are heading to the office typically and explore why this could be the case.
Every business is different
This may sound like an overly obvious statement to make, but when you examine even some of the biggest companies in the same industries, their approach to hybrid working has proved different from each other.
For example, earlier this month Apple introduced a policy ensuring corporate staff attend the office three days per week. This includes compulsory days in the office on Tuesdays and Thursdays. There is flexibility around the third office day.
On the other hand, Microsoft, Amazon and Google have been less urgent with their return to the office, despite Google signaling that the office will still play a dominant role in their future operations with the acquisition of their upcoming St. Giles office in London and multimillion-pound refurbishment of their current offices.
Our Data
Our data showed a correlation with Apple's policy on remote working. Our users were most active in terms of utilising office services on a Thursday, then Wednesday, then Tuesday. Friday was the quietest day, followed by Monday. There was considerably less demand on Fridays.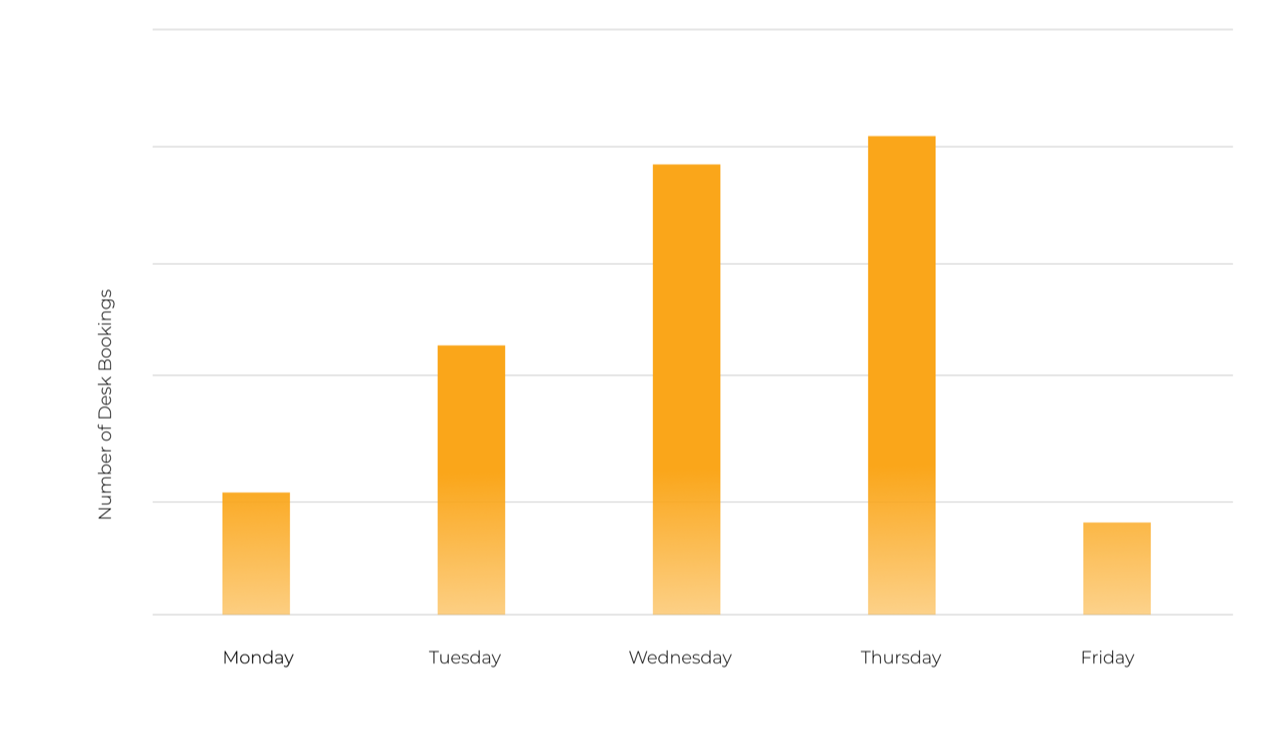 In fact, there was an increase in demand of over 400% for Thursdays when compared to Fridays. Why is this the case?
Contributing Factors
We need to be careful when discussing remote Mondays and Fridays and how productive - or lacking in productivity - they may be.
Workers were less productive on Mondays and Fridays last year, according to an assessment of data from nearly 7,000 employees by Prodoscore, a group that uses artificial intelligence to measure people's productivity. But the group says the figures were pretty much the same in 2019, before the pandemic hit. So while an employer may be skeptical of how much work gets done at the start and end of the week, it's important to keep in mind that these days traditionally have been less productive.
According to Forbes, a workforce that only comes to the office from Tuesday to Thursday is unsustainable for 'numerous reasons'. If organizations stick with a traditional ownership-based model where every employee has designated a desk, it would overload office floors in the middle week and leave them practically empty on either side of the weekend. At Clearooms, we're here to facilitate exactly this; to ensure your company can manage their space and staff seamlessly. However, it will always be a challenge to have everyone in at once. You can add more collaborative furniture and spaces more suited to meetings and strategy sessions as opposed to more isolated deep work requiring space to think, a desk and other considerations.
We'd argue that it can be done in terms of creating a sustainable midweek office space, but once commitments such as layout and office furniture are adapted it can be costly and counter-productive to switch things up again.
It's important to consider the best approach for your business and clearly gauge the opinions of your team. The latter is important, from the perspective of both productivity and your business as a brand in terms of perception and being a place that talent wants to head to. The Guardian reported that improved staff wellbeing was the top reason - 59.6% - for using home working permanently. However, many people still want to come into the office at least some of the time, and with many pioneering companies insisting on a return to the office in a hybrid capacity, it's clear that many businesses still feel like the best results are achieved through some office time.
Outside impact
Of course, officer working commuters have long been a key part of the UK's infrastructure when it comes to public transport, hospitality and retail. This shift is seismic in terms of the implications for non-office-based industries that tailor parts of their services to office workers.
For example - and in line with our data - Phil Urban has commented on the demand on pubs for Thursday nights. Urban, chief executive of the pub and restaurant group Mitchells & Butlers, says "Mondays tend to be quieter () Friday tends to be quieter, Thursdays are very strong." We can see this same shift across industries, from rail timetables to shopping hours.
Closing thoughts
It's clear that there is a major shift to midweek office work in general. However, as even some of the World's biggest companies disagree on the right hybrid work balance, it's important to stay in your own lane and analyse what system and policies work best for your organisation.