27 Oct 2022
What does the hybrid office look like now?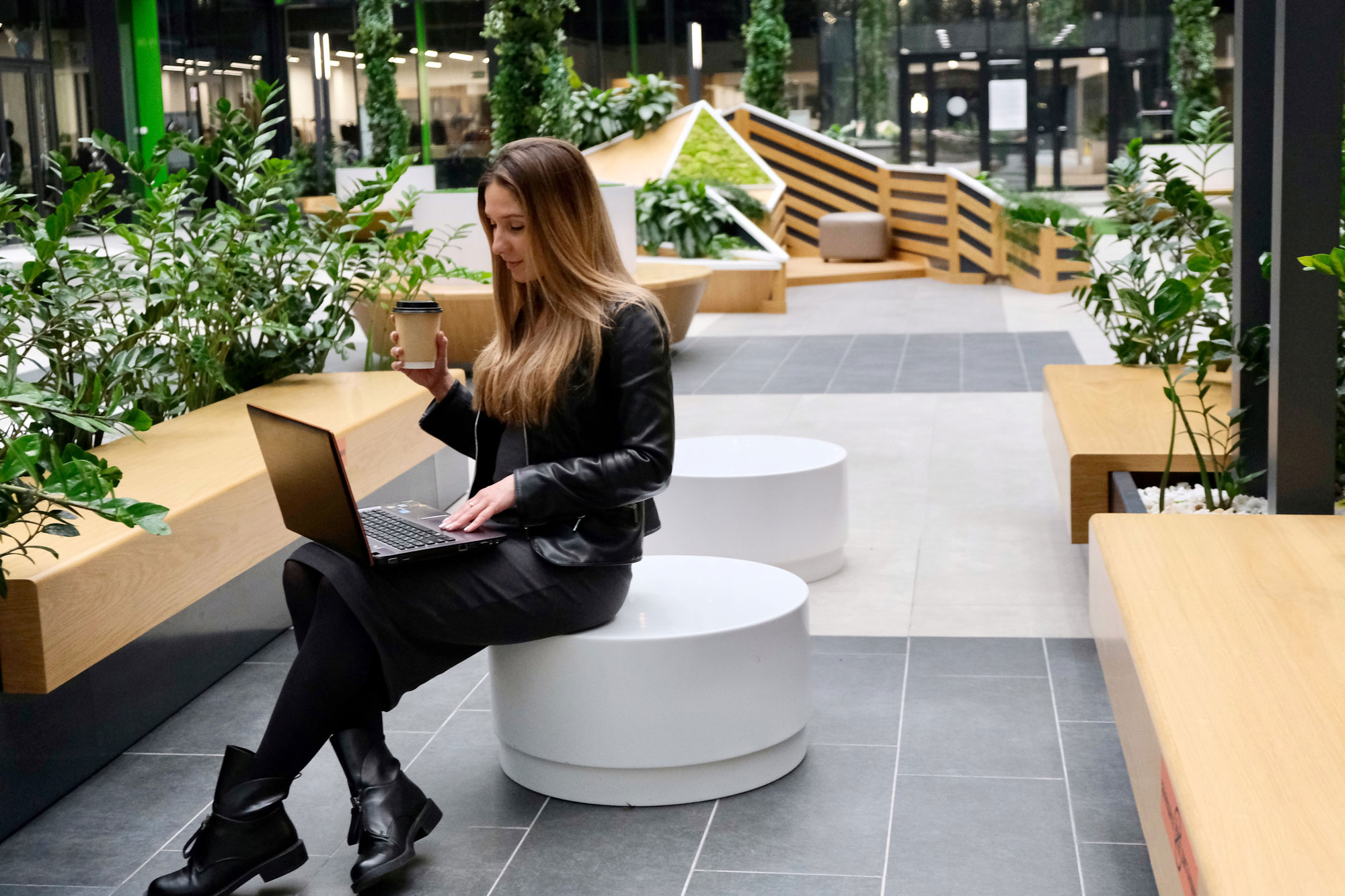 In this post, we'll be examining the hybrid office in its current form.
By March 2022, most of the Covid-19 restrictions were lifted. Given that we are now edging towards 2023, we have had a fair amount of time to reflect on the 'new normal' and the office now as opposed to what it was before the coronavirus.
In keeping with the, quite frankly, crazy recent years we've shared, the cost of living crisis is showing no signs of slowing and therefore it's important to factor this into the following observations.
Agility
Organisations are investing in products and services that will get the best out of hybrid working. From hardware such as flip-top tables and campfire pods to meeting room booking software, promoting agility is at the heart of many businesses.
There is no point building a new office that's designed to seat 80 people in cubicles if the company has taken on a hybrid approach to working.
Stress reduction
The pandemic showed us that people can work efficiently from home, illustrating the need for the office to provide an X-Factor that remote work can't offer. With many employers offering staff greater choice in how and where they work, office designers have broadened the discussions and ask what an employee actually needs at their disposal to get even better results.
In addition, not all employees need a computer's glow on their face to formulate ideas or to get creative. Views to nature or meeting outside while walking can naturally rebuild energy lost while sitting all day. Offer access to nature through interior landscaping, fresh air and exterior views. Provide indoor-outdoor access and spaces to work if your climate allows. Nature and stress reduction go hand-in-hand, as well as natural light which also saves money on expensive energy bills.
Segmenting the noise
A surprising amount of office anxiety and frustration can be avoided by simply organizing office activities based on the noise level. In a more mindful arrangement, spaces closest to the main entrance would accommodate louder activities - such as brainstorming - and those deeper into the space would host quieter, more focused work. In the post-pandemic office, people escaping the solitude of their home office may welcome a place to interact and collaborate in a social setting. It will be equally therapeutic for those seeking the respite of a quieter place as an escape from a noisy home environment.
It's key for companies across all industries to recognize that some employees need quiet spaces and therefore must rely on office space to provide them. Others need to collaborate, requiring a space that can accommodate groups and moderate noise levels. Employees also need to socialize, and this necessitates a space that can allow higher levels of noise. These spaces must be respected in order to provide suitable wellbeing for staff. By allocating space based on the noise level required to perform the appointed task, a company can create an office that is a more efficient tool for everyone equally.
Better software for efficiency and safety
As mentioned in our introduction, the Covid-19 restrictions are no longer in place. However, many of the tools and office behaviours adopted during the pandemic have endured. They have made our workplaces more efficient in many cases, as well as enabling us to be ready for inevitable future pandemics. For example, our desk and booking room system at Clearooms allows organisations to be able to plan their days and know where everyone is going to be sitting and working from. Meeting rooms can be booked remotely and booking limits and track and trace efforts can be monitored clearly.

In summary, offices can now utlise software to both continue the new practices adopted during the pandemic and react in an agile way to future pandemics or other scenarios that require a rapid response.
Closing thought
This particular pandemic is over, but organisations will be better placed to deal with the next one. Booking systems, flexible working and a tried-and-tested hybrid setup has allowed us to look to the future with a little more confidence when it comes to dealing with disruptions to life in the office.